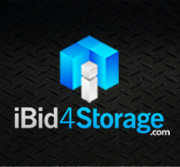 We are happy to announce the recent launch of the iBid4Storage blog intended to keep our customers informed on the latest happenings in the world of online storage auctions!
We welcome you to watch our first commercial produced on Jul 9, 2012
iBid4Storage Official Commerical
Want to be part of this
Storage Wars
at the comfort of your own home?
Want to be the next
Storage Hunter
?
Want to find the next Big Storage Treasure?
Register with iBid4Storage today!
Music in commercial -
Hello Zepp
by Charlie Clouser.