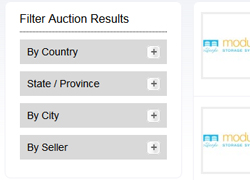 We recently upgraded the Auction Search Module to accomodate requests for more depth and filters.
Current Auctions
now displays a handy left sidebar for filtering active auctions by country, province/state, city, and seller.
The system will save the search session when users navigate back to results after viewing a unit.
Try it out now!
Online Storage Auctions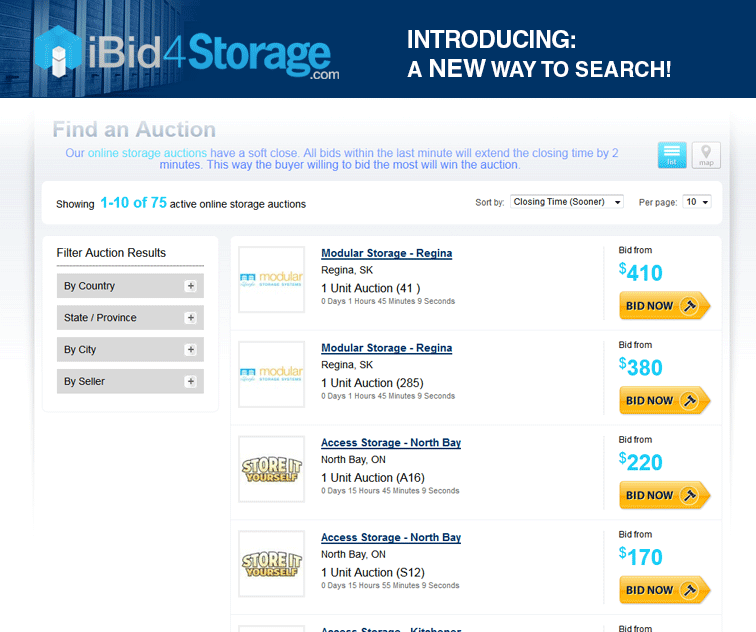 Please let us know how we can improve your storage auction buying experience.